A Message From Our Founder:
Hello! Emily here. It is my privilege to introduce you to a project that has been in development behind the scene for many months: Sage Academy.
My story became my mission: to engage in the prevention, education, and treatment of disordered eating and eating disorders. I have had the privilege to walk alongside hundreds of individuals in their journey to heal their relationships to food and body. It is my desire to use my personal and professional journey to educate and empower other individuals and professionals in the field. Together, we have the opportunity to take power away from the multi-billion dollar diet industry and give it back to the individuals seeking to live in the intuitive manner they were designed to experience. 
---
FEATURED COURSE: THE CULTIVATED SELF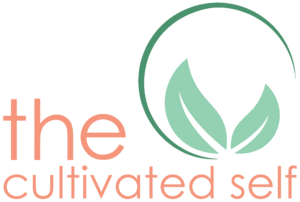 The Cultivated Self is a program designed to guide you in cultivating a positive relationship with food and your body by seeking to find freedom from obsessive or negative thoughts so you can live a joy-filled, meaningful life that aligns with the values you hold.
This course has been an honor to create for YOU and we are thrilled that it is available online. The Cultivated Self is an 8-session course. This course will guide you in cultivating a more positive relationship with food and your body. 
Emily and Liz will walk you through each session and provide you with tangible tools and loads of insight. The Cultivated Self will help you lay the foundation for you to make peace with food, build respect for your body and honor its needs, find joy and connect with your true values. 
For a limited time, we are offering a 40% discount! Get started today by using code THANKFUL for a limited time only!