The Providers of Sage Nutrition
At Sage Nutrition, our goal is to help people in their quest to achieve healthier lifestyles through nutrition and wellness. Our dietitians and specialists have the passion, dedication, commitment and knowledge to make that happen.
*If interested in working with a particular provider, click on the "Contact" button in their bio to reach that provider directly. 
Emily Estes, MS, RD, LMNT
Emily Estes earned her Masters of Science in Nutrition and Health Science at the University of Nebraska – Lincoln (UNL). Through the completion of her dietetic internship at UNL, Emily held a special interest for developing skills to engage in eating disorder treatment. Her passion for education, treatment, and prevention of eating disorders led Emily to enter private practice following her dietetic internship. She is the Founder of Sage Nutrition, LLC where services are specifically geared toward food, exercise, and body image struggles. Her treatment philosophy encompasses a Health At Every Size approach with a goal to see individuals move toward self-acceptance while finding joy and pleasure in their relationship to food and body. 
Emily has long been an advocate for bringing eating disorder treatment opportunities to the Lincoln community. Emily is passionate about bringing community providers together to provide networking and continuing education opportunities. She is the Co-Founder of the Nebraska Eating Disorder Network (NEDN). In an effort to provide on-going support and resources to the eating disorder community (survivors, encouragers, and professionals), Emily developed the Recovery Box – a combination of tangible recovery tools as well as free web-based resources available to each area of the eating disorder community. Emily is the author of Affirming ME, diminishing ed and CRAVE: Discovering God's Goodness in Food and Body.
In her time away from work, Emily enjoys the outdoors, spending time with her golden doodle pup, traveling, and exploring her creative outlets.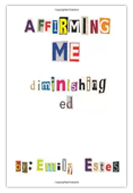 Throughout her academic and professional career, Emily has been an advocate for eating disorder prevention and treatment. She is the author of "Affirming ME, diminishing ed" and enjoys speaking for various groups and organizations. She is excited to be back in Lincoln, NE to work with individuals in achieving their personal nutrition goals.
Liz holds a Masters Degree in Nutrition & Dietetics from Saint Louis University (SLU), with an emphasis in Nutrition & Physical Performance. Her Bachelors Degree was completed at The University of Nebraska-Lincoln, and she moved to St. Louis to complete her dietetic internship at SLU. Liz has been a registered and licensed dietitian since 2013 and is a member of the Academy of Nutrition and Dietetics.
Prior to moving back to Nebraska, Liz worked at an eating disorder treatment center at the residential level of care providing one-on-one nutrition counseling, co-facilitating eating disorder groups and nutrition education groups, and helping to empower clients to repair their relationship with food, exercise, and their bodies. Liz's passion for the treatment of eating disorders grew significantly through her work with the clients and collaboration with the treatment team, and she is excited to be able to pursue this passion in her hometown.
Andrea Laughlin, MS, RD, LMNT
Andrea received her Masters Degree in Nutrition and Health Sciences with a minor in Educational Psychology from the University of Nebraska – Lincoln, where she also completed her dietetic internship. Andrea has been a registered dietitian since 2017 and is a member of the Academy of Nutrition and Dietetics.
Prior to joining the team at Sage Nutrition, Andrea worked as a clinical dietitian at Bryan Health where she gained valuable experience providing individualized nutrition care to patients with a wide variety of medical needs, including her interests in diabetes and mental health disorders. She has always been passionate about providing nutrition education in a way that promotes positive, sustainable habits that optimize quality of life. Her approach with nutrition encourages mindful and intuitive eating to promote a positive relationship with food without restrictive thoughts. Andrea has always had a passion for providing one-on-one nutrition counseling which also pairs with her interest in working with eating disorders and disordered eating. She is excited to pursue her passions and help individuals develop body acceptance and a positive relationship with food with a Health at Every Size approach. Note: If you have been referred from Rheumatology & Osteoporosis in Lincoln, NE, you can reach out to Andrea. 
Sarah is currently a student at the University of Nebraska – Lincoln, studying Human Development/Family Science and Psychology. She intends to continue her education at UNL in graduate school studying Counseling Psychology. Sarah also works as the case manager at a residential substance use/mental health treatment center here in Lincoln.
Sarah took interest in working with Sage Nutrition thanks to her own experiences in eating disorder recovery. She believes the role of recovery coaching can make a huge difference for people who are hoping to experience freedom from their eating disorders, disordered eating, or challenging life circumstances related to food and body image. Sarah whole-heartedly values authenticity, freedom, and connection – all of which have been vital in her own recovery and help her in her role as a coach.
In her free time, Sarah enjoys spending time outside, listening to podcasts, trying out new recipes, and hanging out with friends and family.
Adley Mae is a Goldendoodle pup and an official member of the Sage Nutrition team. She offers a happy, welcoming to our office and loves to see the clients that come in. Adley can often be found sleeping throughout sessions and is readily available for puppy snuggles. Clients adore her friendly personality and often state an appreciation for her calming presence during sessions.