A Message From The Cultivated Self Creators:
Hello! Join us for a 6-part series introducing The Cultivated Self course! Over the next six posts, we will be getting a glimpse into the concepts and foundations of The Cultivated Self. We'll also be sharing tools and resources along the way!
---
THE CULTIVATED SELF – PART FOUR
Did you know that we make more than 200 food choices in a day?! From what to eat, to when to eat, to how much to eat. It's not surprising that we sometimes get a little decision fatigue around nourishing our bodies, or search for a "meal plan" that will just tell us what to eat.
How can The Cultivated Self help?
Within The Cultivated Self course, we help you discover a new sense of creativity around your food choices. Forget the "rules" about what you should or shouldn't eat. Learn to nourish your body in a way that provides your body with the nutrients and energy that YOU need, AND nourish your body with food that you look forward to eating!
Check out our menu planning worksheet with some tips to spark your creativity this week.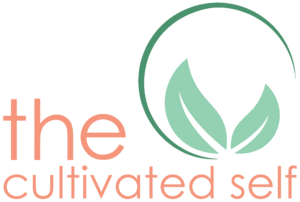 The Cultivated Self is a program designed to guide you in cultivating a positive relationship with food and your body by seeking to find freedom from obsessive or negative thoughts so you can live a joy-filled, meaningful life that aligns with the values you hold.
This course has been an honor to create for YOU and we are thrilled that it is available online. The Cultivated Self is an 8-session course. This course will guide you in cultivating a more positive relationship with food and your body. 
In this course, Emily and Liz will walk you through each session and provide you with tangible tools and loads of insight. The Cultivated Self will help you lay the foundation for you to make peace with food, build respect for your body and honor its needs, find joy and connect with your true values. 
For a limited time, we are offering a 40% discount! Get started today by using code SAGEWINTER40 for a limited time only!