Our Nutrition and Wellness Services
We provide an array of nutrition and wellness services including nutrition, intuitive eating and weight management consultations and eating disorder treatment.
Eating Disorders | Disordered Eating
Nutrition therapy is an integral component of treatment for eating disorders and disordered eating.  We support individuals in normalizing their eating patterns in an effort to adequately meet the body's daily nutritional needs and build a balanced relationship with food.
By participating in nutrition therapy and practicing lifestyle changes, individuals are better able to listen to and trust their body's internal cues to determine hunger and fullness. We recognize that underlying thoughts and emotions are at the core of eating disorders.
Because of this, the relationship individuals have with food, eating, and nutrition can play a major role in inhibiting or promoting their recovery process. Sage Nutrition seeks to work hand-in-hand with an individual's team of medical professionals to best serve our clients and help you achieve lasting recovery.
Individual sessions
Family sessions
Grocery store tours
Meal plans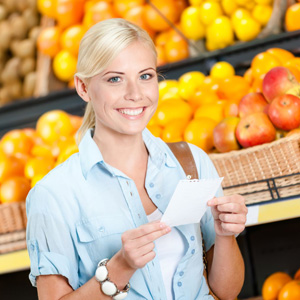 A nutrition consultation is an individually designed service which provides an assessment of the individual's nutritional needs and food patterns, and the planning for the provision of food and drink appropriate for the individual's conditions, or the provision of nutrition education, and counseling to meet individual needs.
Assessment of nutritional status and food preferences
Planning for the provision of appropriate dietary intake within the individual's home environment and cultural considerations
Nutritional education regarding therapeutic diets as part of the development of a nutritional treatment plan
Regular evaluation and revision of nutritional plans
Education to the individual, family, and advocates, as well as consultation on specific dietary problems of the individual
"I had a great experience working with Emily and highly recommend her."
Amanda
Intuitive Eating | Eating Mindfully
Intuitive eating is a practice of re-learning the instinctive hunger cues we had as babies and integrating that ability back into our lives.
Many individuals face mindless eating habits and struggle to find balance in their relationship with food. Sage Nutrition is committed to examining the cycle of eating for each individual; looking at the how, why, what, where, and when of an individual's relationship with food.
We recognize the challenges of integrating a mindful approach into one's life, but we also believe it is possible, and necessary, for individuals to gain a greater understanding of food and to take charge of the decisions one makes around food. Food is meant to nourish our bodies, not nurture it. Developing a balanced relationship with food is essential for living a life free from dieting and disorder.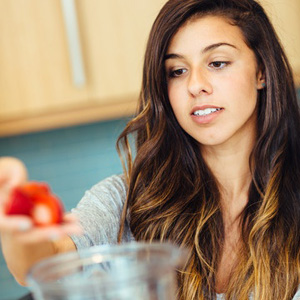 Weight management focuses on a long-term approach to achieving a healthy lifestyle.  A balance of healthy eating and physical activity is a key to weight management.  Fad diets, anything that promotes a "quick fix" and offers temporary results is not a part of weight management.  Here, at Sage Nutrition, we focus on lifestyle changes that will guide an individual to achieving their weight management goals.
Individual weight loss plans for teens and adults
Individual weight gain plans for teens and adults
Group weight management
Family weight management
Grocery store tours
Nutrition analysis
"The ladies at Sage Nutrition really helped me build a healthy lifestyle. Going to them is one of the best things I could have done for myself."
Lyssa
Are you ready to get started?
Get in touch to learn more or schedule an appointment.