Mindful Movement Coaching
Are you currently feeling numbed out, lethargic, cranky, cramped, and disinterested in your life? What is the antidote to the stress and overwhelm?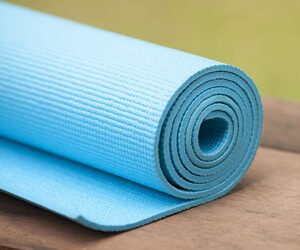 Mindful movement coaching can bring you back in touch with your body, gently introducing you to practices that reduce tension and engage positive, healthy, and safe movement. Imagine feeling at one with your body, listening and connecting to discover your true intuitive self. As you establish a strong connection between your physical and mental wellbeing, you will regain the ability to make healthy decisions and create a healthy lifestyle.
What You Can Expect From Mind/Body Interventions:
Mindful movement is the concept that the body and mind are interconnected and the practice of mindfully moving your body promotes intrinsic awareness with healthy and safe movements.
Utilization of a unique approach, in an integration of physical and mental health strategies: these sessions will help you release stress in your body and mind. Feeling more at ease in your own body so you can live life in a more mindful, energized, and connected way will be the goal. By encouraging a sense of curiosity, promoting self-care, and creating a safe and connected environment, clients will see improvement and find a sense of peace in relationship with their bodies.
Are you frustrated with trying to lose weight?
By honoring your body and developing inner strength, old issues that have prevented you from exercise and healthy eating will dissolve of their own accord.
"My sessions with Cathy are the highlight of my week! Not only do I recognize a noticeable reduction in my stress after my session with Cathy, I also get a great workout!"
Kaylee
Cathy Jewell, Mindful Movement Coach
It is my heartfelt intention to create and provide a warm, compassionate, and welcoming space where individuals may pursue self-care and improve their holistic health in private as well as small group sessions.
I will be using mind and body movement selections like yoga and pilates combined with function and relaxation. You will find me helping you to develop and/or improve your intrinsic awareness, daily functioning, and overall wellbeing.
I have enthusiasm and passion and skills for helping individuals connect movement, function and mindfulness. I worked as the Movement Specialist for Counseling and Psychological Services at the University Health Center and have been a member of their Eating Disorder Treatment Team for over 10 years.  As part of this team, I work with students to address their body image, stress management, and/or eating disorders by providing a holistic approach to movement and mindfulness. I became interested in working with individuals with body image and disordered eating concerns because of the influence of Karen Miller, R.D., a friend and colleague who worked closely with body image and eating disorder issues.
Credentialing:
I have a Master's degree in Health Education from the University of Nebraska-Lincoln and a Bachelor's degree in Psychology from Nebraska Wesleyan University. I am a Registered Yoga Instructor through Yoga Alliance, a Stott Pilates certified Instructor, an American Council of Exercise certified Personal Trainer and Aerobics, and Fitness Association of America certified Group Exercise Instructor.